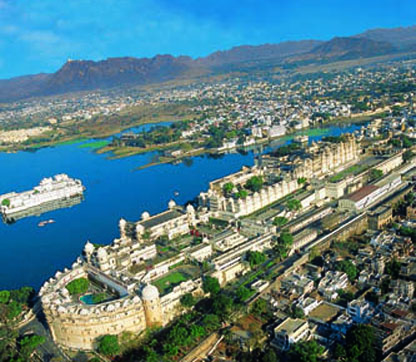 Udaipur Sightseeing car rental
Planning to explore the beautiful lake city of Udaipur? Then Prime Adventure Cabs is available at your service with our Udaipur Sightseeing Packages & car rental.
Places Covered:
City Palace, Jagdish Temple, Lake Pichola, Fateh Sagar Lake, Bhartiya Lok Kala Mandal, Saheliyon ki Bari, Bagore ki Haveli, Monsoon palace (Sajjan Garh) Our full day Udaipur sightseeing tour covers all interesting and popular tourist attractions includes Udaipur City Palace, Shree Jagdish Temple, Dudh Talai, Lake Pichola, Fateh Sagar Lake, Saheliyon ki Bari, Moti Magri, Sukhadiya Circle and Monsoon Palace – Sajjangarh.
Along with this, you can hire a tour guide
For more information on how to plan a Udaipur city tour, view the details below, or call me (Parmod Sharma) at 97723-76573 / 97723-76573.
Have a look at our three package tours for Udaipur Sightseeing. But before that, checkout these four must see sites in Udaipur.
Places to see in Udaipur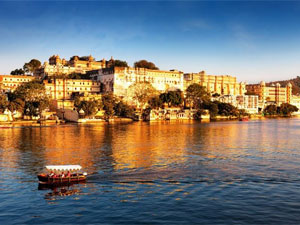 1. Lake Pichola
A 1362 AD built, artificial lake and has two island with a palace and a temple (Jag Niwas & Jah Mandir)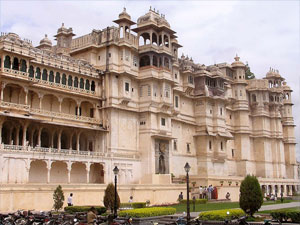 2. Udaipur City Palace
A museum and home of the Maharaja of Udaipur for more than 400 years.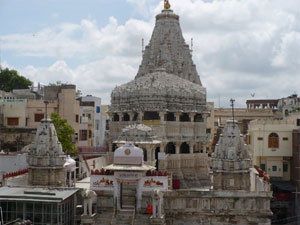 3. Sahelion Ki Bari
A 17th century temples, dedicated to Lord Vishnu and just next to City Palace.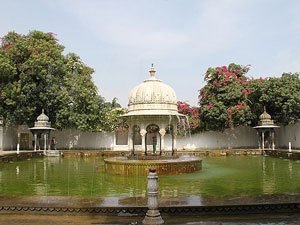 4. Sahelion Ki Bari
A beautiful romantic garden with marble elephant statues, fountains etc.
One Day Udaipur Sightseeing Tour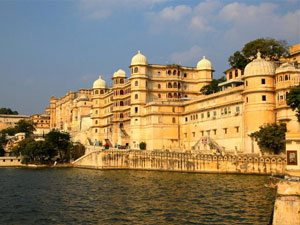 1. One Day Udaipur visit by Car
This is an 8 hours sightseeing tour, where we will visit all tourist sites in Udaipur, that are open from 9 am to 5 pm.
Call us for the fare of this tour.
The pickup & drop point will be of your choice.
Dzire or Etios Cab (Sedan)
Toyota Innova Taxi.
Also book a tour guide.
2. Udaipur Night Tour
A night tour of Udaipur starts after 5:00 PM (4 hour evening tour) & here you will explore:
Jagdish Temple
Dharohar Show and,
Beautiful lakes of Udaipur.
You can also plan a nice dinner or enjoy shopping at the local markets. The fare for this tour is:
Sedan cab with driver.
Toyota Innova Cab.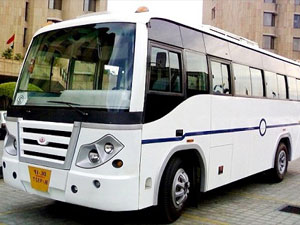 3. Udaipur Darshan by Bus
Plan a bus tour of Udaipur which starts at 9:00 AM and 10:00 AM and the duration is 8 hours.
Here you will visit all the main tourist sites like City Palace, Jagdish Temple, Sahelion Ki Bari, Lake Pichola, etc.
Fare: pick up and drop, will be at Lake Pichola.
Please reach these to catch 9, and 10 am Bus. For more details, call at 97723-76573 / 97723-76573 .
View three more Udaipur Sightseeing Tour, below the contact form.
And feel free to call me at +91 97723-76573 / 97723-76573 (Parmod Sharma)
Two Days Udaipur Sightseeing Tour
Explore Udaipur along with Ranakpur, Kumbhalgarh, Chittorgarh & Mount Abu.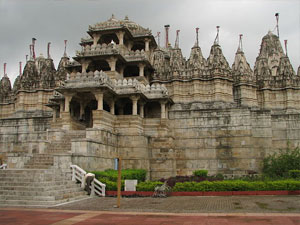 1. Udaipur Ranakpur Kumbhalgarh Tour
Here on Day 1, we will plan a one Day Sightseeing tour of Udaipur and on Day 2, we will visit:
Ranakpur Jain Temple (A Unesco World Heritage Site)
Kumbhalgarh Fort (The longest fort in India)
Ranakpur temples are 90 km from Udaipur, and Kumbhalgarh Fort is 50 km from Ranakpur.
For more information, contact me (Parmod Sharma) at +91 97723-76573 / 97723-76573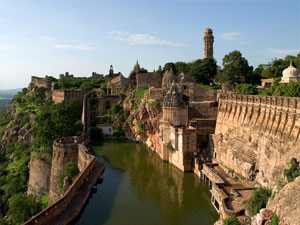 2. Udaipur Chittorgarh Tour
In this tour, Day 1 will be reserved for tourist sites in Udaipur, & Day 2 for the famous city of Chittorgarh. Here we will:
Drive for Chittorgarh on Day 2.
Will visit Chittorgarh Fort, Vijay Stambha, etc
The total distance from Udaipur to Chittorgarh is 140 km. Contact us at 97723-76573 / 97723-76573 for more details on our Two days Udaipur Chittorgarh Sightseeing tour.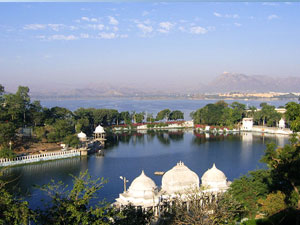 3. Udaipur Mount Abu Tour
Mount Abu is 170 km from Udaipur, thus we suggest to give three days & 2 nights for Udaipur Mount Abu Tour. The tour itinerary here is:
Day 1: Udaipur Sightseeing & stay at Udaipur
Day 2: Drive & reach Mount Abu by noon.
Day 2: Half day Mount Abu sightseeing tour.
Day 3: Drive Back to Udaipur via Dilwara temple.
Know more about our 3 days Udaipur Mount Abu tour at +91 7568153441/ 8094239889, or fill the contact form below.
Timings & Entry Fee for Indian & Foreigner tourists:
Lake Pichola – 9 am – 6 am | Entry free.
Udaipur City Palace – 9:30 am – 4:30 pm
Bagore Ki Haveli – 10 am – 6:30 pm
Fatehsagar Lake – 8 am to 4:30 pm
Jagdish Temple – 4 am – 12 noon & 4 pm to 9 pm
Sahelion Ki Bari – 9 am to 5 pm .
Shilpgram – 11 am to 7 pm
Manson Palace – 8 am to 6 pm